True Florida Shines Through Agritourism – Central Florida Ag News
by ANNABEL ROCHA
For most tourists, Florida — especially Central Florida — is almost synonymous with Mickey Mouse and theme parks, but those don't represent all the Sunshine State has to offer. An alternative to traditional tourism invites people to experience the farmlands and agricultural aspects that many of us in the state's ag industry know and love.
Agritourism, defined by the Florida Agriculture Association as the marriage between Florida's top two industries, combines Florida's two moneymakers: tourism and agriculture. Many agritourism businesses give guests the opportunity to take part and interact with the culture, including u-picks, petting zoos, hayrides, and corn mazes.
Luis O. Rodriguez Rosado, the Small Farms and Pesticide Education Extension Agent at UF/IFAS Extension Polk County, says there are many ways to introduce agritourism onto your property and that it is ultimately a mutually beneficial experience.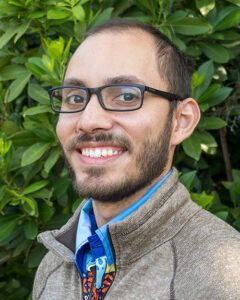 "The public can have either a fun place to spend some time with their families or you can actually convert [your farm] into an educational aspect so people can learn about how agriculture works, how produce is done, and that creates some kind of awareness about the importance of agriculture by allowing people into your farm," he says.
While providing education and spreading awareness of the hard work that goes into producing food and crops, agritourism also serves as an additional stream of income for farmers.
"Normally you have your farm, then your products," Rodriguez Rosado explains. "Let's just think of a tomato farmer for example. He sells tomatoes, that's his main source of income. But he implements some aspect of agritourism into his farm, he will still be producing tomatoes and selling tomatoes but at the same time he will get another source of income, charging people to take tours or another activity on the farm."
He adds that it provides business owners with a way to increase their revenue without increasing the number of acres they own. According to the Census of Agriculture, agritourism is a booming business. In 2017, the latest data available, U.S. agritourism revenue generated $950 million, an increase from $704 million generated in 2012. The 2017 numbers did not include money brought in by wineries, although the 2012 data did.
Deciding what types of activities to offer on a property is a personal choice that comes with different regulations depending on the type of activity. In general, Florida law tends to side with the farmer. As long as a visible warning sign explains the risks of participating in an agritourism activity, farmers are not liable for the injury or death of those who chose to participate. The laws also prevent local governments from enacting new regulations on local agritourism.
One of the duties of Rodriguez Rosado's role is to educate the community on many aspects of agriculture, one of those being agritourism. He recently held an "Introduction to Agritourism" class in Polk County to help farmers learn the benefits of implementing agritourism on their farms. He teaches all the basics, including marketing and the importance of creating a business plan, a common issue he says many of his clients overlook.
"People can read the Florida law online, but where people actually fail is [in] how to develop their business because a lot of people start doing a farm and then they forget that in order to be farmers you also need to be a good business person," he said. "You need to know how much it's gonna cost you and how much you're gonna get out of it. One of the things that I always say to my clients is that if the costs oversee what you can get out of it, you either need to rethink your plan or you need to look for something else."
He says agritourism offers so much potential for farms to grow, citing how some farms charge $7,000 to $12,000 just to host events. It stimulates the economy of agriculture and provides additional jobs to locals.
Most farmers and cattle ranchers will say that they cannot envision life away from the farm, but the reality is that less than 2 percent of Americans live on a farm. Agritourism makes farm life more accessible to the public and for tourists coming from major cities near and far, this is a lifestyle they otherwise may never be exposed to.
"It's enjoyable for kids, especially city kids that have never touched a farm, it's always really exciting to them…  To take a kid to an actual farm and show those kids how food is grown, it's not that you just go into a supermarket and you just have it. Somebody else actually needs to go into the field and grow your food, which is always important for kids to learn."